REFERENCE LIST ITALY OTHER AND COUNTRIES
Here follows a list of references for projects and activities in the field of fire & gas performed nationally and internationally. The references concern the EXFIRE360 panel, as well as the carried out commissioning interventions .
EXFIRE360 CONTROL PANEL
The evolution of technology and the increasing performance requirements of  automatic detection and extinguishing systems of fire have introduced two new features of the fire control panel: Sil functional safety systems and remote facilities management. The modular EXFIRE360 control panel is designed to offer to the customers both functions, in addition, to ensure CPD certified product in accordance with EN 54-2, EN 54-4 and EN 12094-1, EN 60079-29 -1.
Main References – ITALIA
Enipower (Ravenna e Pavia)
Detection and extinguishing systems (Smoke & Gas) c/o offices and control room with the use of foam, CO2 and Argonite
Detection and extinguishing systems (Smoke & Gas) c/o offices and control room
Detection and extinguishing systems (Smoke & Gas) c/o offices, control room and gas turbines
Detection systems (smoke & gas) c/o gas turbines
Detection systems (smoke & gas) c/o gas turbines, offices and control room through the use of SW "enterprise"
ENEL – GEA (Porto Empedocle – AG)
Expansion units with smoke detection&gas
SNAM Progetti (Brindisi, Ferrera Erbognone, Mantova e Ravenna)
Smoke&gas detection systems c/o control room
Smoke&gas detection systems c/o gas turbines
FORES Engineering (Forlì)
Detection and extinguishing systems (Smoke & Gas) c/o the office building
PREI (Alzate Brianza – CO)
Smoke&gas detection systems c/o gas turbines
Italtubetti S.p.A – Conitex Sonoco Group (Nembro – BG)
Smoke detection system c/o production site
Ospedale di Vimercate (Milano)
Smoke detection systems, intrusion detection and access control of entire structure
Supermercati GS (Nichelino, Milano e Portogruaro)
Smoke detection systems, intrusion, TVcc and access control c/o shopping center
Detection and extinguishing systems (fire & gas) with graphical maps and SW "enterprise"
Selex Galileo (Milano e Torino)
Detection systems and extinguishing fires c/o production sites "Defence Electronics"
Ansaldo (Mantova e Voghera)
Detection and extinguishing systems (Smoke & Gas) c/o gas turbines
Nuovo Pignone (Firenze e Piombino)
Smoke and gas detection systems c/o gas turbines
Main References – ESTERO
Sonelgaz (El-Madher – ALGERIA)
Integration smoke detection, intrusion detection and TVcc systems c/o the company National Electricity & Gas
GE Oil&Gas (North Rumalia – IRAQ)
N° 2 Control Panel Exfire360 with 22 gas detectors and flame detectors 3 c/o compression stations CS4 & CS5
Honeywell – Tenova (INDIA)
N° 2 Control Panel "Sieger System 57" with 34 gas detectors c/o Tata Steel
ENI E&P Marine XII Block Litchendjili field gas development (CONGO)
N° 2 Control Panel Exfire360 e n° 2 Control Panel Exfire360MINI for the detection (fumes and gas) and off
Al Aqaba Fiscal Metering System (GIORDANIA)
Detection (smoke & gas) and extinguishing system  c/o gas pumping station
MAG – Al Qatrana Power Project (GIORDANIA)
Detection system (smoke & gas) c/o production site
Detection (smoke & gas) and extinguishing  c/o gas turbines
Detection (smoke & gas) and extinguishing  c/o offshore platforms "Kizomba A & B"
Detection (smoke & gas) and extinguishing  c/o pumping station and gas distribution
Ras Laffan C IWPP (Ras Laffan Industrial City – QATAR)
Detection (smoke & gas) and extinguishing  c/o production site
Extinguishing system of vehicles
Rijnmomd Energy Center (Rotterdam – OLANDA)
Detection (smoke & gas) and extinguishing  c/o gas turbines
Shuaiba North Co-Generation Plant (Shuaiba – KUWAIT)
TVcc and detection (smoke & gas) system with extinguishing system c/o production site
Tecnimont (Bandar Iman – IRAN)
Smoke&gas detection systemc/o petrochemical complex
Smoke&gas detection systemc/o petrochemical complex
Yokogawa (Dusseldorf – GERMANIA)
Detection (smoke & gas) and extinguishing system  c / o control room (DCS)
BBM Akustik Technologie Gmbh (Akademitscheskaya – RUSSIA)
Detection and extinguishing system (smoke&gas and flame detectors)
BBM Akustik Technologie Gmbh (Novogorkovskaya – RUSSIA)
Detection and extinguishing system (smoke&gas and flame detectors)
Ansaldo Energia (Sredneuralskaya – RUSSIA)
Detection system (smoke &gas) and extinguishing system with CO2 c/o gas turbines and skid
Ansaldo Energia (Gezbe – TURCHIA)
Detection system (smoke & gas) and extinguishing system c/o n° 2 energy generators combined cycle ST + GT
Extinguishing system with Novec c/o room for maneuver
Mitsubishi (Kaoshun – TAIWAN)
Detection system (smoke & gas) and extinguishing system c/0 gas turbines
Mitsubishi (REPUBBLICA DOMENICANA)
Detection system (smoke&gas) and extinguishing system c/o gas turbines
Nuovo Pignone – Tengizchevroil (Atyrau – KAZAKISTAN)
Detection system (smoke&gas) and extinguishing system c/o gas turbines
Nuovo Pignone – Techinp (Harad – ARABIA SAUDITA)
Detection system (smoke & gas) c/o production site, control room and electrical substation
Nuovo Pignone (Emmen – OLANDA)
Detection system (smoke & gas) and extinguishing system c/o gas turbines
Detection system (smoke & gas) and extinguishing system c/o measuring station
GS Engineering&Construction (Sohar II, Barka III, OMAN)
Smoke detection system c/o production site
Honeywell (Donghae COREA DEL SUD)
Detection system (smoke & gas) and extinguishing c/o offshore platform
Jubail Export Refinery Project (ARABIA SAUDITA)
Detection system (smoke & gas) c/o refinery
Siemens (Nubaria – EGITTO)
Detection system (smoke & gas) and extinguishing system c/o industrial site
SNAM Progetti (NORD KUWAIT)
Detection system (smoke & gas) and extinguishing system with foam (low and high expansion), water and CO2 c/o pumping station
Detection system (smoke&gas) and extinguishing system c /o chemical complex
Spie Capag/Sonatrach OZ2 Haud el Hamra (ALGERIA)
Detection system (smoke&gas) and extinguishing system with foam (low and high expansion), water and CO2 c / o pumping station
Nuovo Quadri Elettrici (Gamal – EGITTO)
Detection system (smoke & gas) and extinguishing system c/o production site
Areas of process, control rooms and power stations
STX Heavy Industries (Zubair – IRAQ)
Detection system (smoke & gas) and extinguishing system c/o room for maneuver
ENEL (Mochovce Power Plant – SLOVACCHIA)
Monitoring and activation of motor operated valves. Seismic structure of the control panels
Intergen (Bir Seba – ALGERIA)
Detection system (smoke&gas) with CO2 extinguising system c/o Group engines
Umbra FSP Gmbh (ABU DHABI)
Detection system (smoke&gas) and extinguishing systemr c/o local electrical
Detection system (smoke&gas) and extinguishing system c/o local electrical
ABB Power Technologies S.p.A – sottostazione di el Madher (ALGERIA)
Detection system (smoke&gas) and extinguishing system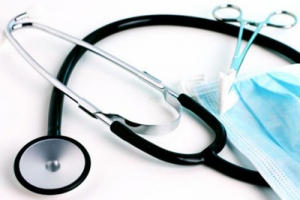 Associazione Nazionale Alpini(Bergamo)
Azienda Sanitaria Locale di Parma
Azienda Ospedaliera Bolognini Alzano Lombardo
Azienda Ospedaliera Bolognini Clusone
Azienda Ospedaliera Bolognini Gazzaniga
Azienda Ospedaliera Bolognini Lovere
Azienda Ospedaliera Bolognini Nembro
Azienda Ospedaliera Bolognini Piario
Azienda Ospedaliera Bolognini Seriate
Azienda Ospedaliera Civile Vimercate
Azienda Sanitaria Provincia di Bergamo
Fondazione Restelli Onlus(Milano)
Istituto Fisiochinoterapico S.p.A.(Parma)
Ospedale Faccanoni(Sarnico)
Ospedale Maggiore di Milano
Casa di Riposo Vecchi piatti Venanzi
Casa di Riposo Villa della pace
Casa di Riposo Brolis-Giavazzi
Casa di Riposo e Opere pie Annesse
Airpac S.p.A.(Milano)
Basf italia S.p.A.
Bouty S.p.A.(Milano)
Cisalpina chemicals S.p.A.(Varese)
Dalton S.p.A.(Milano)
Eni Spa (Crema)
F.A.R. Fabbrica Adesivi Resine S.p.A.(Bergamo)
Farchemia – Tessenderlo Group (Bergamo)
Fillattice S.p.A.(Bergamo)
GE plastics S.p.A.(Milano)
GRC Parfum (Settimo Milanese)
Gutta Werke S.p.A.
Hospira SpA(Milano)
Icro coatings S.p.A.(Bergamo)
Johnson diversey S.p.A.(Milano)
Oxon S.p.A.(Milano)
Reys S.p.A.
Rivierasca S.p.A.(Bergamo)
Sabic innovative plastics italy S.r.l.
Salchi Metalcoat (Burago di Molgora –Milano)
Sipcam S.p.A.(Lodi)
Sprea chemical S.p.A.(Varese)
WiNcO S.r.l.
Zach System S.p.A.(Vicenza)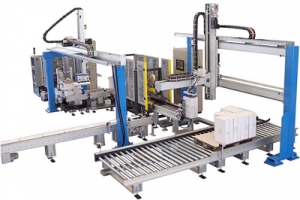 Alenia Aeronautica S.p.A.(Caselle Torino)
Argomm S.p.A.(Bergamo)
Calcestruzzi Valseriana S.r.l.
Cat italia S.p.A.8 (Lodi)
Erba torneria Automatica S.r.l.
Fluorseals S.p.A. (Bergamo)
Forteq italy S.p.A. (Bergamo)
GKN Wheels Carpenedolo (Carpenedolo – Brescia)
Hydro Building S.p.A.(Bergamo)
Isoil impianti S.p.A.(Bergamo)
Italiana Robot S.r.l.(Bergamo)
Italtubetti S.p.A.(Bergamo)
Kidde italia S.p.A.(Milano-Inghilterra)
Kone Ascensori S.p.A.(Milano)
Lafarge Adriasebina – Gruppo Sacci (Tavernola Bergamasca –Bergamo)
Marcegaglia Spa (Milano, Mantova)
OMB S.p.A.(Milano)
Persico S.p.A.(Bergamo)
Selex S.p.A(Milano)
Simav S.p.A.(Milano)
Whirlpool Europe (Cassinetta di Biandronno – Varese)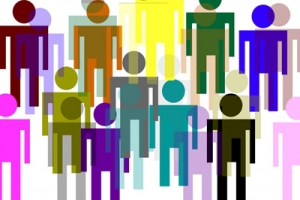 Consorzio del Corpo di Polizia Intercomunale dei Colli
Guardia di Finanza di Bergamo(Bergamo)
Istituto Paritario "Capitanio"(Bergamo)
Protezione Civile(Bergamo)
Unione Comuni della Presolana(Bergamo)
Università Degli Studi di Bergamo
Agenzia Ippica Vigevano s.c.n.(Vigevano)
A.R.O. S.r.l.
Banca di Credito Cooperativo della Bergamasca -Zanica
Brescia Fiori S.r.l.(Brescia)
Centro Fiori S.r.l.(Milano)
Diocesi di Bergamo(Bergamo)
Elsag S.p.A.(Genova)
G.S. S.p.A.(Gruppo Carrefour)
Index S.p.A.(MIlano)
M.I.T.I. S.p.A.(Beragamo)
ValleSabbiaServizi S.r.l.
Veneto Banca
Viking S.p.A.(Milano)
Villa S.Carlo Borromeo(Milano)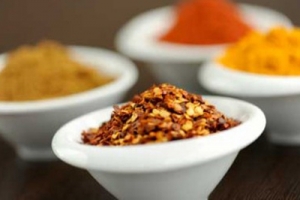 Albergo Fornaci.(Bergamo)
Ama Acque Minerali ed Affini Fonte Bracca S.p.A.(Bergamo)
Cargill S.r.l.
Consorzio tutela Formaggio Grana padano(Garda)
Euromoka S.r.l.
Hotel Baia di conte(Sardegna)
M.B.A. Food technology S.p.A.(Milano)
Molini Lario S.p.A.(Milano)
Montebianco S.p.A.(Milano)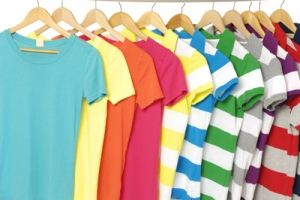 Iluna S.p.A (Varese)
Cisalfa S.p.A.(Brescia)
Cober confezioni S.r.l.(Bergamo)
Europizzi S.p.A.
I pinco pallino S.p.A.(Bergamo)