Celebrating Over 40 Years of Success and Customer Satisfaction
Det-Tronics is the global leader in fire- and gas-safety systems, providing premium flame- and gas-detection and hazard-mitigation systems for high-risk processes and industrial operations. The company designs, builds, tests and commissions SIL 2 Capable flame- and gas-safety products that range from conventional panels to fault-tolerant, addressable systems that are globally certified.
Det-Tronics is a part of UTC Climate, Controls & Security, a unit of United Technologies Corp., a leading provider to the aerospace and building systems industries worldwide.
CERTIFICATA EN 54-2 EN54-4

CERTIFICATA EN 60079-29-1 ATE

CERTIFICAZIONE ANTISISMICA NUCLEARE

CERTIFICATA GOST EAC RUSSIA
[separator top="12" bottom="12" style=""]
To get a brochure relative to the main means of detection of Det-Tronics, download the following PDF
DET-TRONICS DISTRIBUTION IN ITALY
STRATEGIC PARTNERSHIP WITH DETECTOR ELECTRONICS CORPORATION DET-TRONICS
The strategic alliance SV Security Systems has signed with Detector Electronics Corporation (Minneapolis, Minnesota, USA) is a significant milestone for our company.
The distribution agreement SV Italy Det-Tronics signed with the American manufacturer, in fact, it allows to combine the primacy of Det-Tronics in the global market of technologies for the early detection of fire – should read automatic flame detection and gas – and specialization of SV in the control systems of these technologies.
The central EXFIRE360, developed entirely by SV, is fully compatible with equipment manufactured by Det-Tronics, thus enabling to SV to enter fully between the Italian and European manufacturers of high range for special applications in industrial areas of high risk.
Among them include the airport hangars, automotive, chemical and petrochemical plants, the storage of flammable liquids, LNG terminals, offshore platforms, gas compressor stations, logistics companies, the steel industrial, the turbines and power stations for the production of energy, etc.
In such contexts, SV will therefore be able to provide its engineering services, its central control under the Agreement, and Det-Tronics, the fire alarm devices with services relevant to them (maintenance, technical support , supply of spare parts, etc.).
The partnership with Det-Tronics allows, however, to expand the range of product certifications available, since the US company operates in the market with global certification philosophy.
Ultimately, it is worth remembering the merits of EXFIRE360 product, which characterize its uniqueness in the fire market: modularity, the availability of intuitive touch-screen operator-interface, component hot-swapping (that is, without shutting down the plant), the possibility to realize complex network systems between central, product certification function carried out for each of the fire and for a number of geographic areas (Europe, EEA countries and EAC).
The SV-Det-Tronics collaboration aims therefore to create a national reference point for the fire sector, with results expected in terms of market penetration and sales volume of the products of the two construction companies.
To request assistance, click here
Riccardo

Orsanigo
Area Manager Detector Electronics Corporation, europa meridionale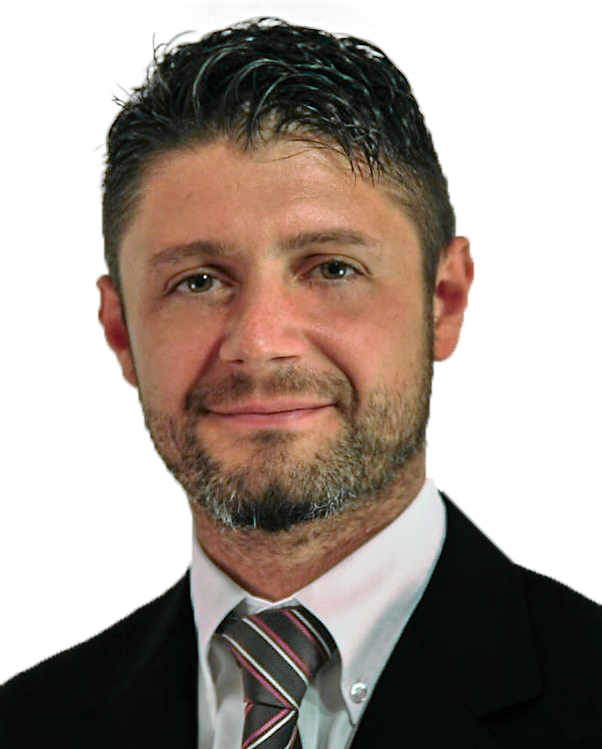 Polge Vincenzo
Amministratore delegato SV Sistemi di Sicurezza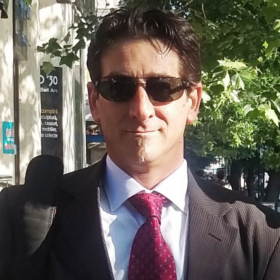 [separator top="60" bottom="60" style=""]
[separator top="20" bottom="20" style=""]
Video test montaggio Fire & Gas detectors
[separator top="40" bottom="40" style=""]
Vetrina E-Commerce, scopri i nostri prodotti!
Per avere informazioni, prezzi e richiedere ordini di questi prodotti e molti altri ancora visita il nostro sito di e-commerce!
Per avere informazioni, prezzi e richiedere ordini di questi prodotti Det-Tronics e molti altri ancora visita il nostro sito di e-commerce!