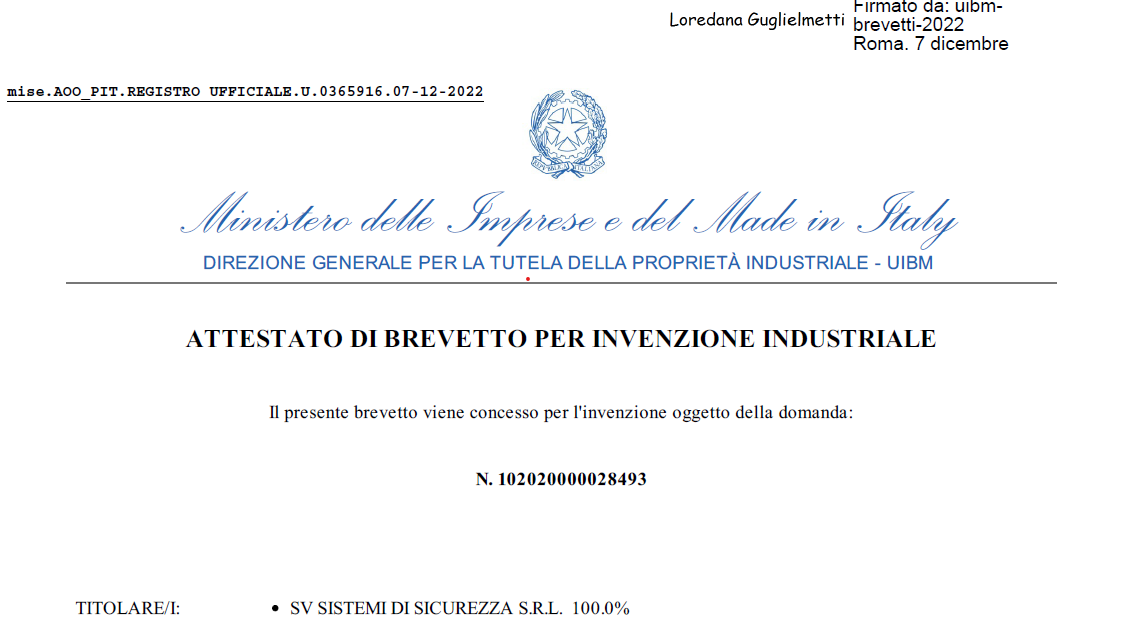 A warm greeting to all our readers,
For SV Security Systems, "Made in Italy" represents the excellence and quality of our fire safety solutions produced in Italy. It combines sophisticated design, technological innovation, craftsmanship, reliability, safety, tradition, and expertise.
Receiving the "Made in Italy" certification from the Ministry of Enterprises is an official recognition that confirms a product has been entirely manufactured in Italy, in accordance with the standards and requirements established by the Italian government. This certification serves as tangible proof of the product's Italian origin, emphasizing its quality, authenticity, and excellence.
To obtain the "Made in Italy" certification from the Ministry of Enterprises, a company must undergo an evaluation and compliance process. Typically, the company must demonstrate that all key stages of the product's production have taken place in Italy, including design, manufacturing, assembly, and quality control. Additionally, the company must comply with national regulations and laws regarding production, labor, and safety.
Once the company successfully completes the evaluation and compliance process, the Ministry of Enterprises can issue the "Made in Italy" certification. This certification can be used by the company to promote its product both nationally and internationally, highlighting its Italian origin and the resulting quality.
Receiving the "Made in Italy" certification from the Ministry of Enterprises can provide a company with several advantages, including increased prestige, a better market reputation, easier access to business opportunities, and greater consumer trust for those seeking genuinely Italian products.
In conclusion, the "Made in Italy" certification issued by the Ministry of Enterprises is an official recognition of a product's Italian origin and confirms the quality and excellence of that product.
SV Srl's EXFIRE360 control panels have reached the milestone of ten years of CPD/CPR certification according to EN 54-2/4, EN 12094-1, and EN 60079-29-1 standards. The EXFIRE360 system was initially developed to offer the market a control unit that met the requirements of scalability and multifunctionality, allowing it to be used for both fire detection and alarm systems as well as automatic extinguishing. Building on this original concept, which was in high demand in the Oil & Gas sector and industrial installations, SV has developed the EXFIRE360 in various directions.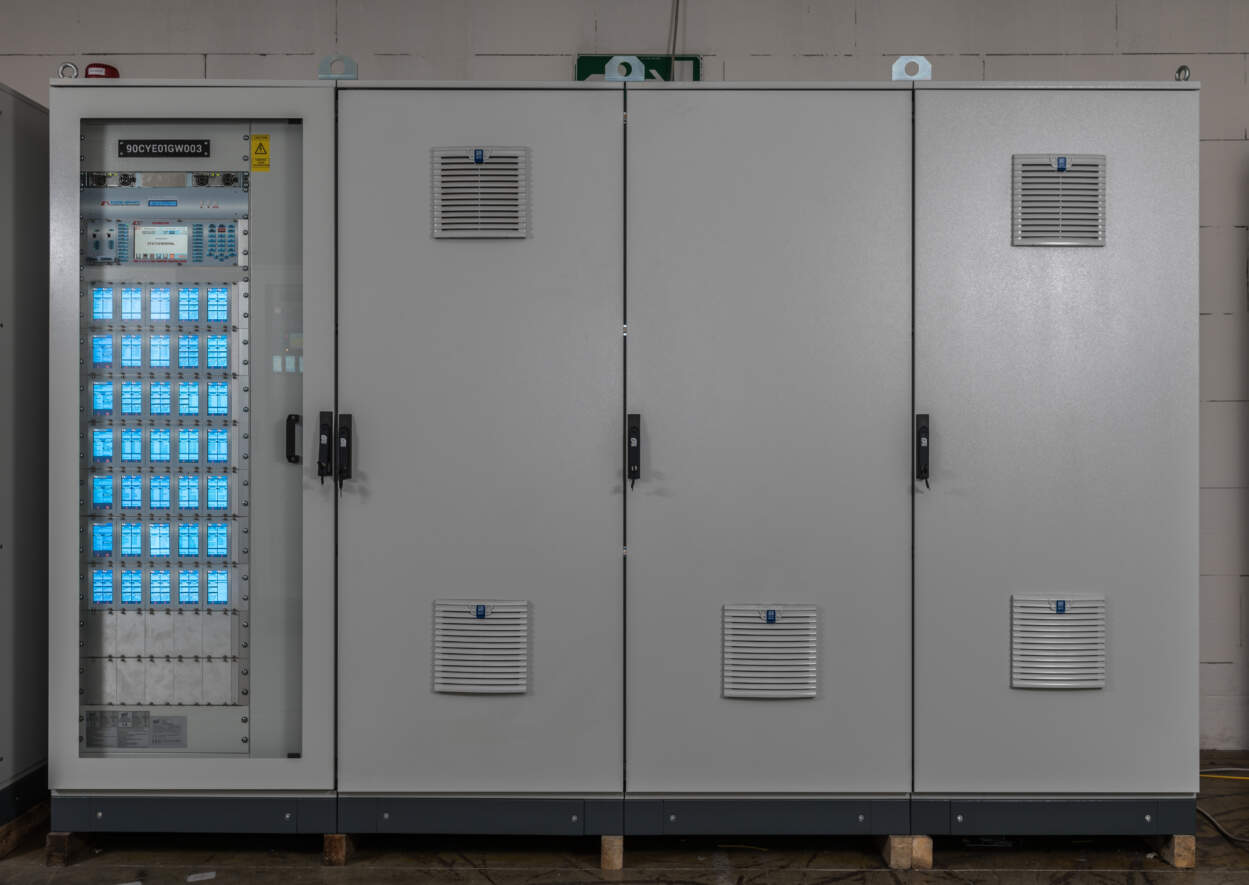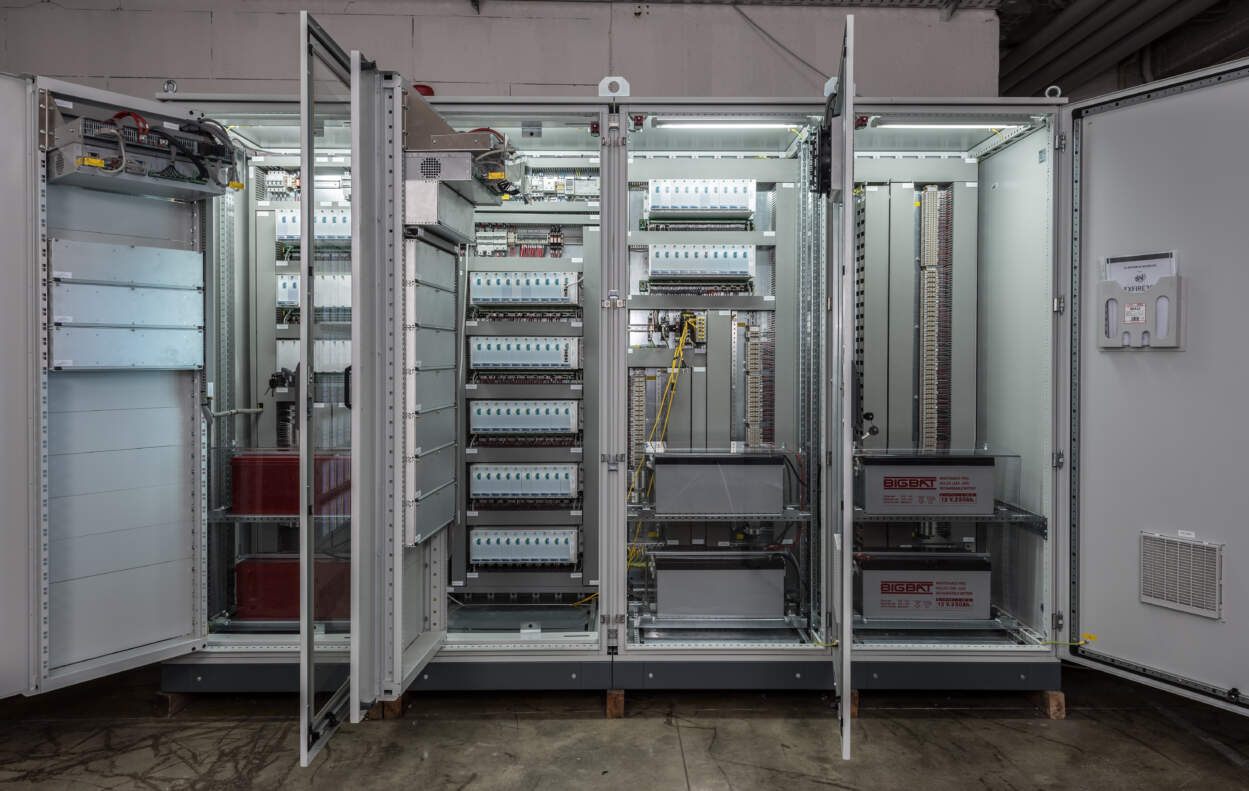 Sophisticated Design: "Made in Italy" is often associated with elegant and refined design. Fire control panels are carefully designed with attention to aesthetic details, integrating security functionalities with pleasing appearances.
Technological Innovation: Italy has a long tradition of excellence in technology and engineering. SV's EXFIRE line of control panels is considered at the forefront of security solutions, utilizing advanced and innovative technologies to ensure maximum reliability and performance.
Craftsmanship Quality: "Made in Italy" is synonymous with craftsmanship quality. The EXFIRE control panel line is meticulously crafted using high-quality materials and sophisticated production methods to ensure durability and product reliability.
Reliability and Safety: The EXFIRE control panels are designed and tested to ensure maximum reliability and safety. Italian companies in the security sector adhere to stringent quality and safety standards to provide products that comply with international regulations.
Furthermore, the control panel has been certified in a distributed configuration, meaning it utilizes remote control units in addition to the main control panel (up to 16 units), reducing the installation burden of the systems. This approach brings the control system closer to the field devices, thus limiting the associated cable installation costs.
In this way, the EXFIRE360 system has surpassed the concept of a networked system, effectively becoming a distributed logic system. In response to market demand, the EXFIRE360 system has been made compliant with all major options and requirements of the EN 54/EN 12094-1 standards, enabling it to be associated with the control of a wide range of extinguishing systems and programmable with a variety of functions. Ultimately, certification according to the harmonized standards of the ATEX Directive has made it possible to use the control panel in gas detection systems, completing the range of approvals.
The future developments of this product will focus on its further scalability, increased performance and power capabilities, as well as the development of solutions dedicated to remote control, supervision, and obtaining additional certifications on an international level.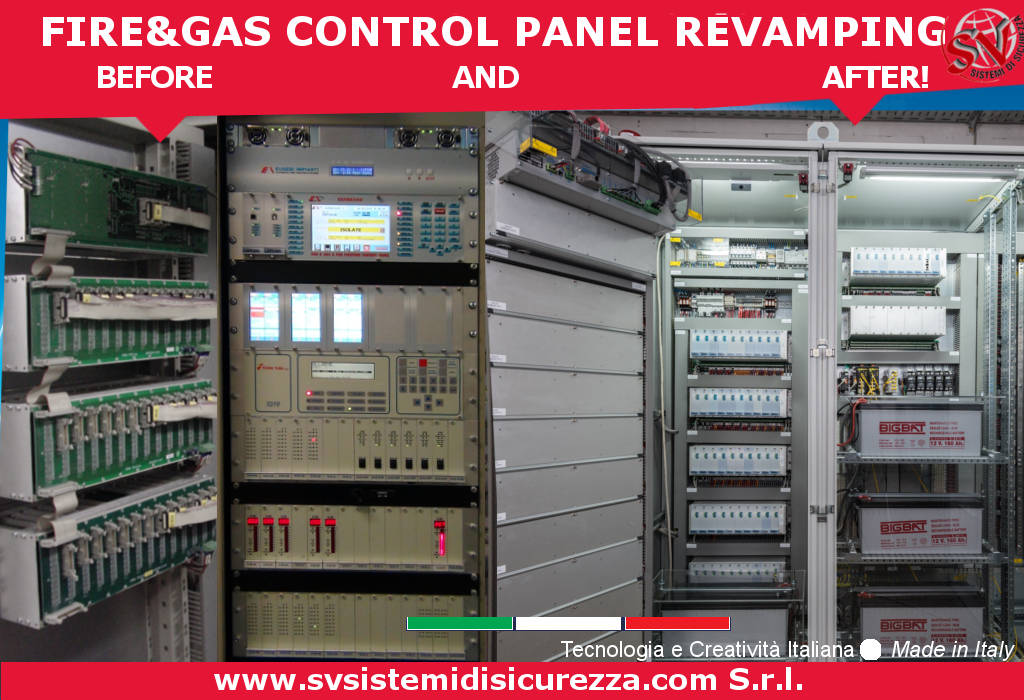 Another important aspect in recent times is the revamping of existing fire control panels. Over the past years, there has been an increased demand for revamping systems with the new EXFIRE360 control panel to upgrade Fire-Gas and Suppression systems.
SV Security Systems offers unique and customized revamping services with the EXFIRE360 control panel. These services include special cabinets with complex electronic circuits tailored to meet the customer's specific needs. The services encompass engineering, design systems, software conversion, cause-and-effect programming, logical configuration, as well as on-site assembly and startup assistance provided to the customer.
Revamping fire control panels is a crucial operation to ensure the safety of buildings and the people who inhabit or frequent them. It involves the renovation and upgrading of fire detection and suppression systems, aiming to make them more effective and compliant with current regulations.