Patent and Revamping for Industrial Invention.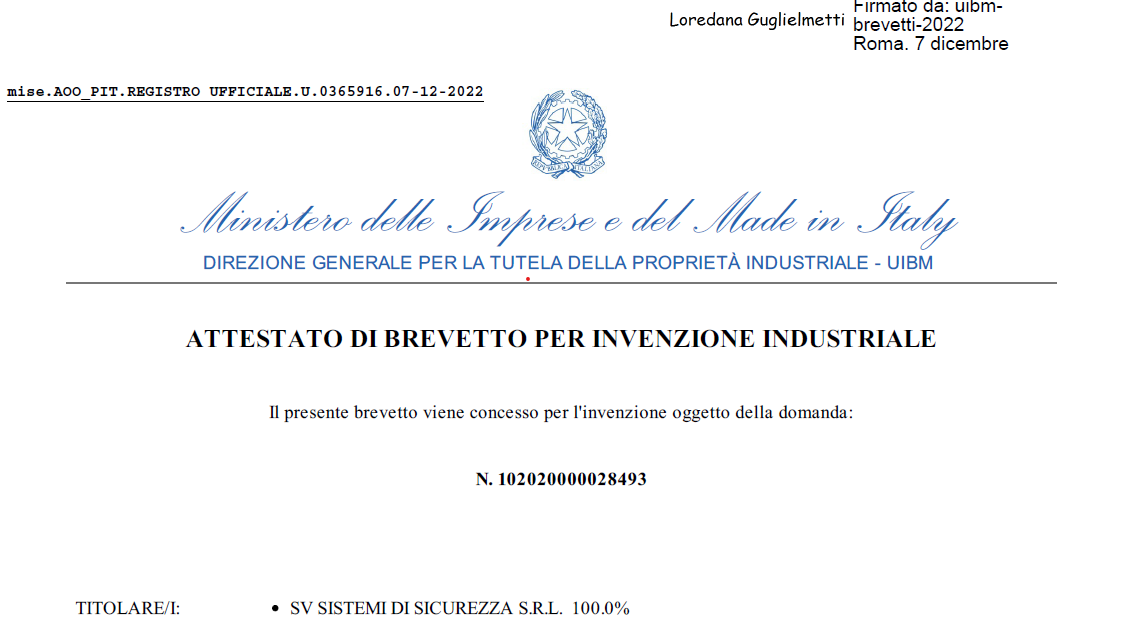 A very warm greeting to all our readers, SV at the beginning of 2023 receives, after much anticipation, the National patent for industrial invention, recognized by the Ministry of Enterprises and Made in Italy.
It is easy to imagine that an objective of such relevance deserved our maximum commitment and attention, a heartfelt thanks to the entire SV staff for achieving the Industrial Patent!
The present invention concerns the technical field of control and monitoring systems. In particular, the present invention relates to a system for protection and detection of alarms caused by fires, gas leaks, abnormal situations in controlled environments, or similar, including Revamping.
The EXFIRE360 series control panels produced by SV Srl have reached the milestone of ten years of CPD/CPR certification according to EN 54-2/4 and EN 12094-1 standards. The EXFIRE360 system was originally developed to offer the market a control unit that met the requirements of scalability and multifunctionality, meaning it could be used for both fire detection and alarm systems and for automatic fire suppression. From this original concept, which was strongly demanded by the Oil & Gas sector and in industrial plants, SV developed the EXFIRE360 in a series of directions.
Initially, the control panel was certified in compliance with EN 54-2 and EN 12094-1 standards to cover a wide range of zones, up to a maximum of 300 detection zones and 29 discharge zones per unit. This made the product particularly suitable for applications where the number of areas affected by detection or suppression is considerable.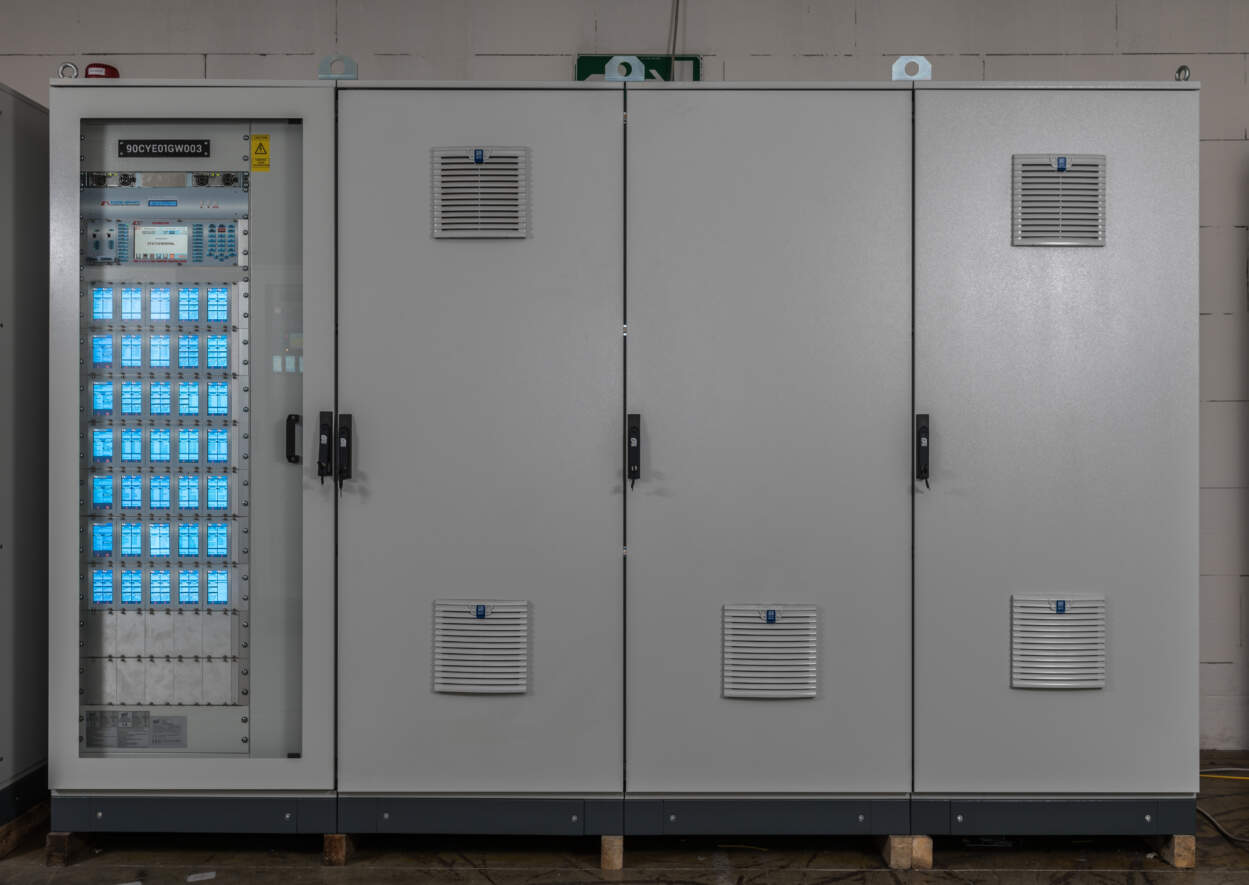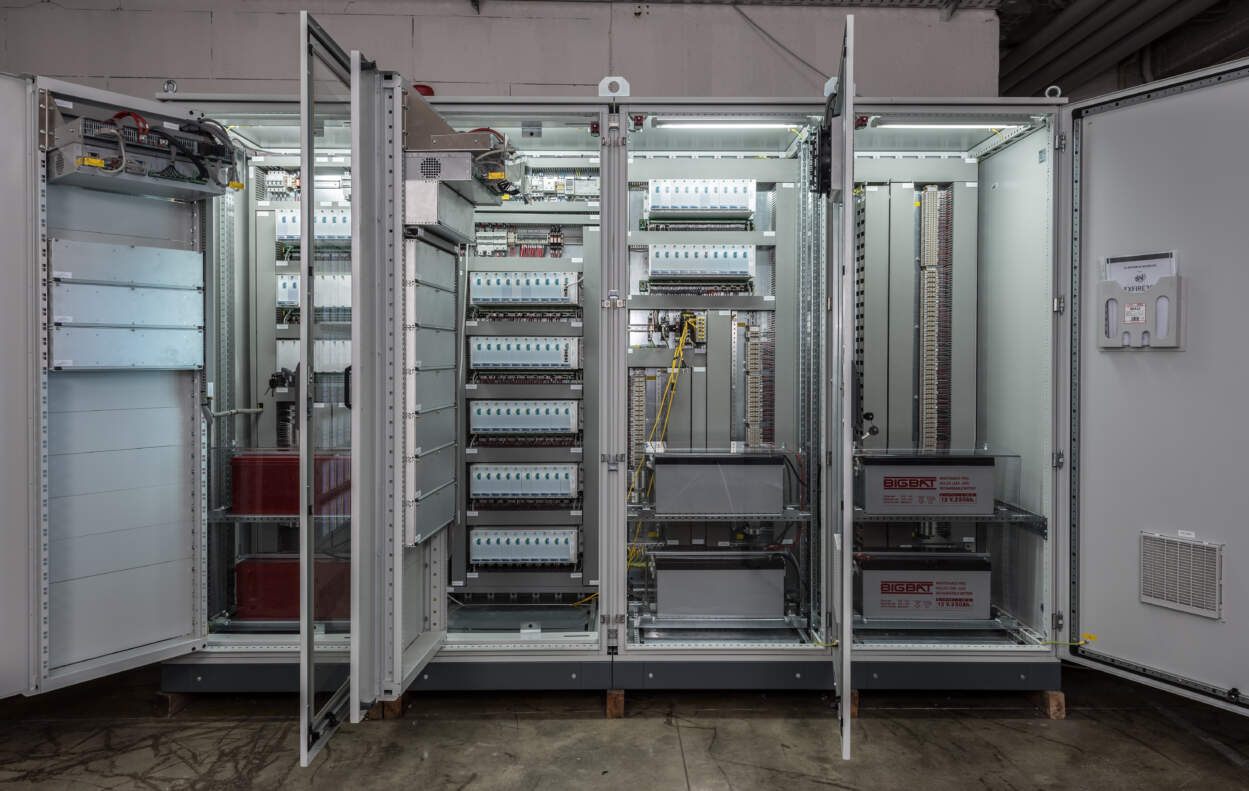 In addition, the control panel was certified in a distributed configuration, meaning with remote control units (up to 16) in relation to the main control panel, capable of reducing the installation load of the systems. This allowed the control system to be closer to the field devices, thus limiting the costs associated with cable installation.
In this way, the EXFIRE360 system went beyond the concept of a network system, becoming a full-fledged distributed logic system. Responding to market demand, the EXFIRE360 system was made compliant with all major options and requirements of EN 54/EN 12094-1 standards, allowing it to be associated with the command of a wide range of extinguishing systems, and programmable with a wide range of functions. Ultimately, certification according to the harmonized standards of the ATEX Directive made it possible to use the control panel in gas detection systems, completing the range of EN 60079-2-1 approvals.
Future developments of this product will focus on further scalability, increasing performance and power supply capabilities, as well as the development of solutions dedicated to remote control, supervision, and obtaining additional international certifications.
An important note on the production of EXFIRE360 boards: the investments made in recent years in the acquisition of production components have allowed SV to always have fire protection electronic boards available for the end customer without having to wait for months. It should be noted that our delivery times remain at 4-6 weeks for a finished panel. Fire protection electronic boards are used in potentially explosive environments such as refineries, power plants, chemical and petrochemical plants, where the presence of gas or flammable substances makes it necessary to adopt particularly reliable safety systems.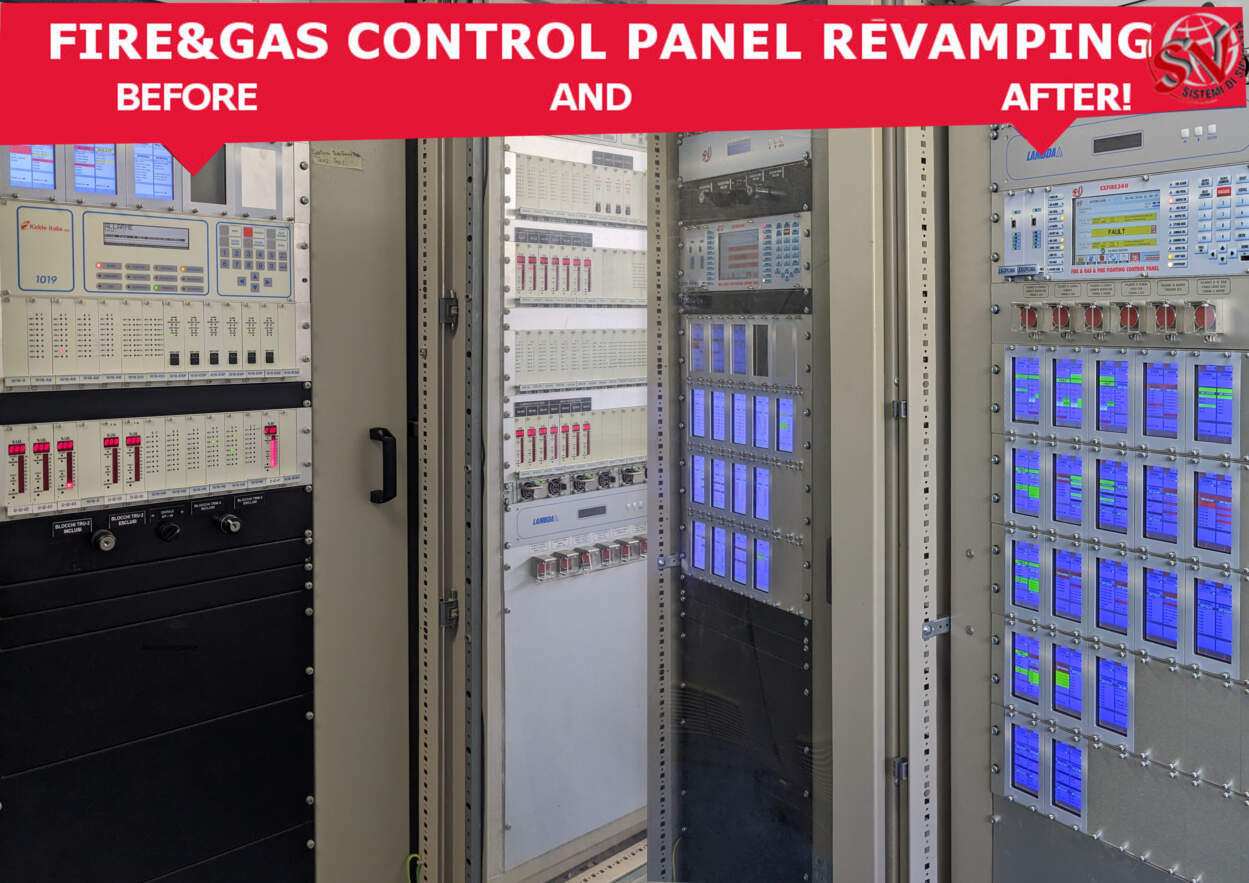 Another important aspect in recent times is the revamping of existing fire control panels. Over the last few years, there has been an increasing demand for revamping with the new EXFIRE360 control panel to renew Fire-Gas and Extinguishing systems.
The revamping services offered by SV security systems with the EXFIRE360 control panel are unique and personalized solutions, including special cabinets with complex electronic circuits to meet the customer's needs, complete with engineering, design systems, software conversion, cause-and-effect and logical programming, as well as on-site assembly and start-up by the customer.
Revamping of fire alarm control panels is a very important operation to ensure the safety of buildings and the people who live or work in them. It involves restructuring and upgrading fire detection and suppression systems to make them more effective and compliant with current regulations.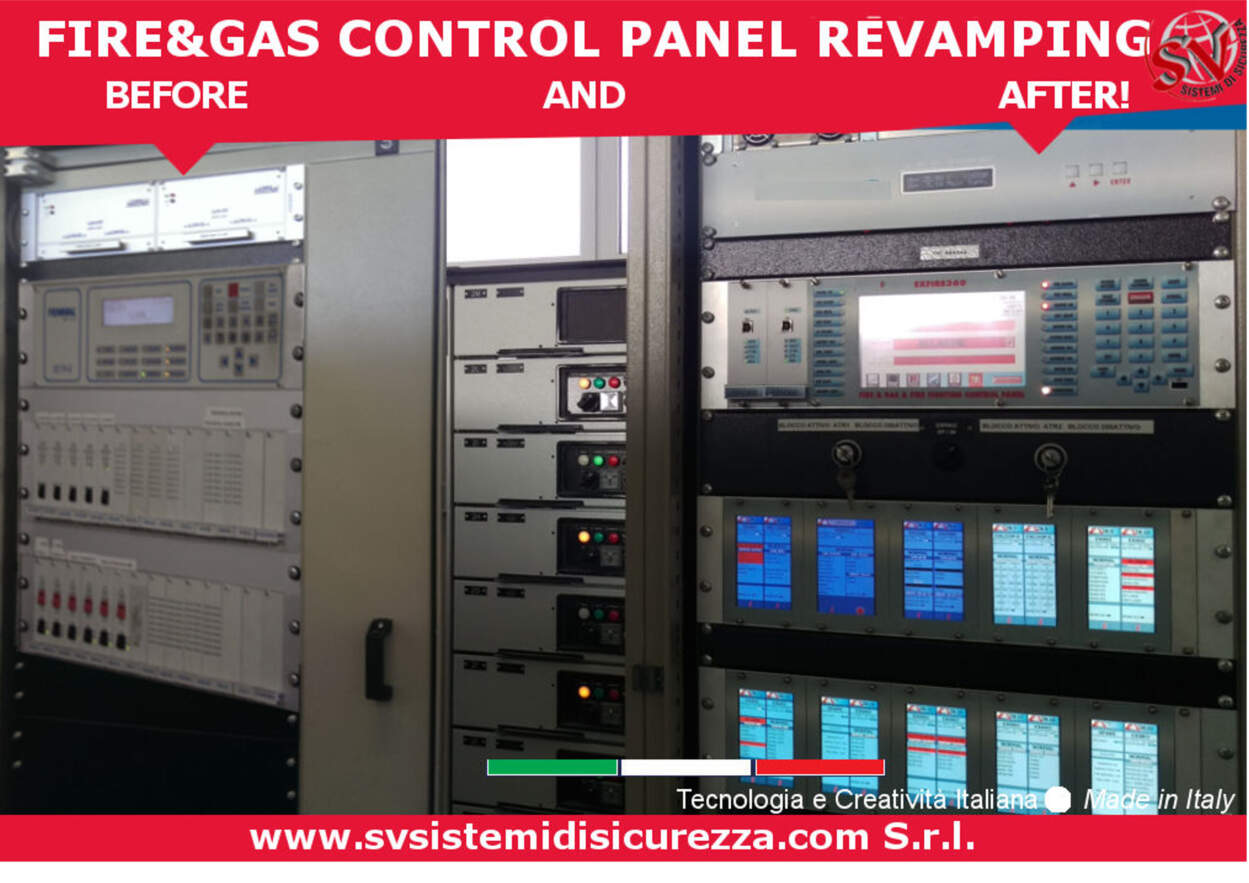 Revamping of fire alarm systems may be necessary for various reasons, such as replacing outdated or malfunctioning equipment, bringing the systems in compliance with new safety regulations, increasing fire suppression capacity, or improving energy efficiency.