Partner
SV SISTEMI DI SICUREZZA
All collaborations with our partners are aimed at providing and guaranteeing the best quality at the right price to each customer; the products we offer are fully certified!
We provide technologically advanced solutions for the control of FIRE & GAS detection and extinguishing systems. With thirty years of experience in oil & gas protection systems, we are one of the main competitors in national and international markets.
Our most important national customers are: Eusebi-Silvani-Ansaldo, Eni, Snam, Marcegaglia, Selex and many others. We also have many foreign clients, mainly from: Germany, Netherlands, Spain, Turkey, Jordan, Taiwan, Algeria, Egypt, Korea, Dominican Republic, Nigeria, Angola, Saudi Arabia, Kuwait, Kazakhstan, Russia, Mexico and Japan.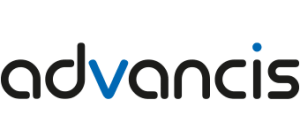 Advancis is based on the principle of constant growth by developing sustainable and well-designed solutions for its customers, relying on the work of competent and highly performing employees. For over 25 years, Advancis has been successful in the market as a software company The company is today one of the international market leaders in supplier-neutral security management and building management
D'Appolonia, founded in 1956, joined RINA in 2011. Recently our skills, our staff and our experience have been increased by the merger of C. Engineering, Projenia and part of RINA SERVICES, making the market leader.
D'Appolonia is a team of engineers, consultants, designers, planners and specialists who support public and private clients from conception to decommissioning, through consultancy, design, management, management and maintenance.
Our company operates in the energy, transport and infrastructure, industry and investor support markets. We offer a wide range of services such as feasibility and specialist studies, design, project management, site engineering and operability assurance management.
Professionalism and integrity, investments in skills and training, protection of health, safety and the environment: these are the key values ​​of D'Appolonia

Plamya E1 LLC specializes in the development and manufacture of equipment for automatic fire extinguishing systems and offers technological solutions for traditional and modern approaches in the field of fire fighting.
Plamya E1 LLC entered the Russian market in 1999; The core competencies of the company are the production, design, delivery, installation and even maintenance of fire protection systems

Celebrating Over 40 Years of Success and Customer Satisfaction
Det-Tronics is a world leader in fire and gas systems, providing flame detection systems and gas and mitigation of quality risks for high risk processes and industrial operations. The company designs, builds, tests and commissions SIL 2 products capable of fire and gas safety ranging from conventional panels to globally certified fault tolerant addressable systems.
Det-Tronics is part of UTC Climate, Controls & Security, a unit of United Technologies Corp., a leading supplier of aerospace and construction systems worldwide.
We are looking for exclusive partners for our products all over the world. If you are a company specialized in the fire prevention industry, apply now for the exclusive partnership and join the exclusivists
Made in Italy quality and guarantee
SV Sistemi di Sicurezza has entered into collaborative relationships with the major world-class producers of fire-fighting systems and services; Engineering disciplines dedicated to systems, modular fire-fighting systems certified and customized according to the project; various types of fire fighting systems for mechanical systems applications.
thanks to our partners We offer all customers the production and supply and testing of fire fighting systems and supply of EXFIRE360 fire-fighting systems designed and built in Italy; to give our customer the guarantee and functionality of intelligent and certified integrated systems.
D'Appolonia SpA is the operational arm of RINA, signs an agreement with SV Sistemi di Sicurezza for fire engineering services aimed at OIL GAS / INDUSTRIAL systems, being able to offer its customers consultancy, design, construction management and control, special studies and the guarantee of functionality. D'Appolonia, originally founded in 1956, joined RINA in 2011. Recently our capacity, staff and experience have been augmented by the merger C. Engineering, Projenia and part of RINA Services, making the company a leader in market. D'Appolonia is a team of engineers, consultants, planners and public and private customer support specialists from the concept of decommissioning, through consultancy; the design, management, operation and maintenance.
Det-Tronics signs an agreement with SV Sistemi di Sicurezza for the distribution of Det Tronics products in Italy; In order to provide a complete service to the end customer regarding Flame and Gas detection.
Det-Tronics headquarters is located in Minneapolis, USA, where flame, gas, mitigation products and systems are designed; built and tested for OIL GAS installations all over the world. Integrated in the UTC (Aerospace) group, today it is one of the main companies in terms of WORLDWIDE security.