Fire Prevention Forum 2016
Fire Prevention Forum 2016
Fire Prevention Forum 2016
Fire Prevention Forum at Safety Expo: News for the firefighting professional.
Organized by the Firefighting magazine, in collaboration with the Fire Fighters Department of the Public Relief and the Civil Defense and with the Permanent Special Commission for the Cultural Heritage Safety, we will keep four institutional sessions at the Safety Expo to make a point about that the firefighting expert must know and respect in order to be consistent with the new fire prevention standard.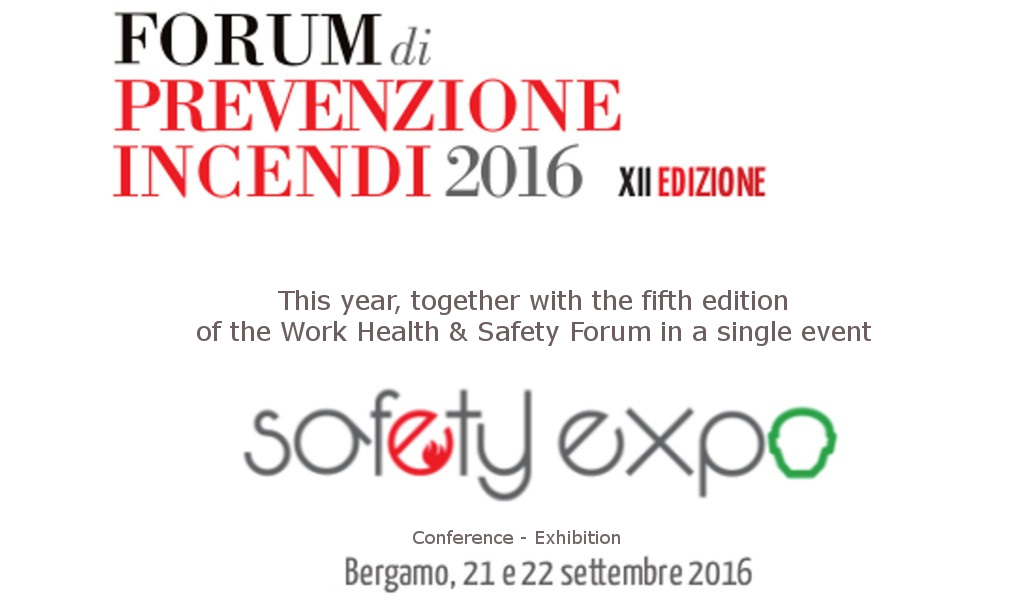 SV sistemi di sicurezza is present also this year at the Fire Prevention Forum 2016 with new solutions concerning the firefighting electronic systems.
The new MiniEXFIRE produced also for the Naval sector, close to the certification, will include the separated 20A power supply, these two new products will have the important functions in the improvement of the correlation between fire control panel and POWER 24Vcc  power supply unit of the detection & extinguishing systems.