OBTAINED CERTIFICATIONS
 obtained certifications up
SV is a manufacturer of fire & gas detection and extinguishing systems, which are patented and approved according to EN54-2, EN54-4, en12094-1, EN60079-29-1, IEC61508, GOST EAC, CPR, ATEX.
The obtained attestation, the license and the awards, allow us to offer consultation to the Companies owners of business, warehouses, high-risk plants whose projects are subject to examination and prior opinion of the provincial command of the fire and whose plans are subjected to visit and check for the issue of the "Certificate of fire prevention" (according to Presidential Decree 151/2011).
SV Sistemi di Sicurezza is a partner since 2009 of UNI and it is part of Technician Authority U700004 dedicated to automatic fire detection systems. This body processes the national technical standard related to design, installation, operation and maintenance of fire detection systems and it implements the harmonized legislation.
CERTIFICATE
UNI EN ISO 9001:2015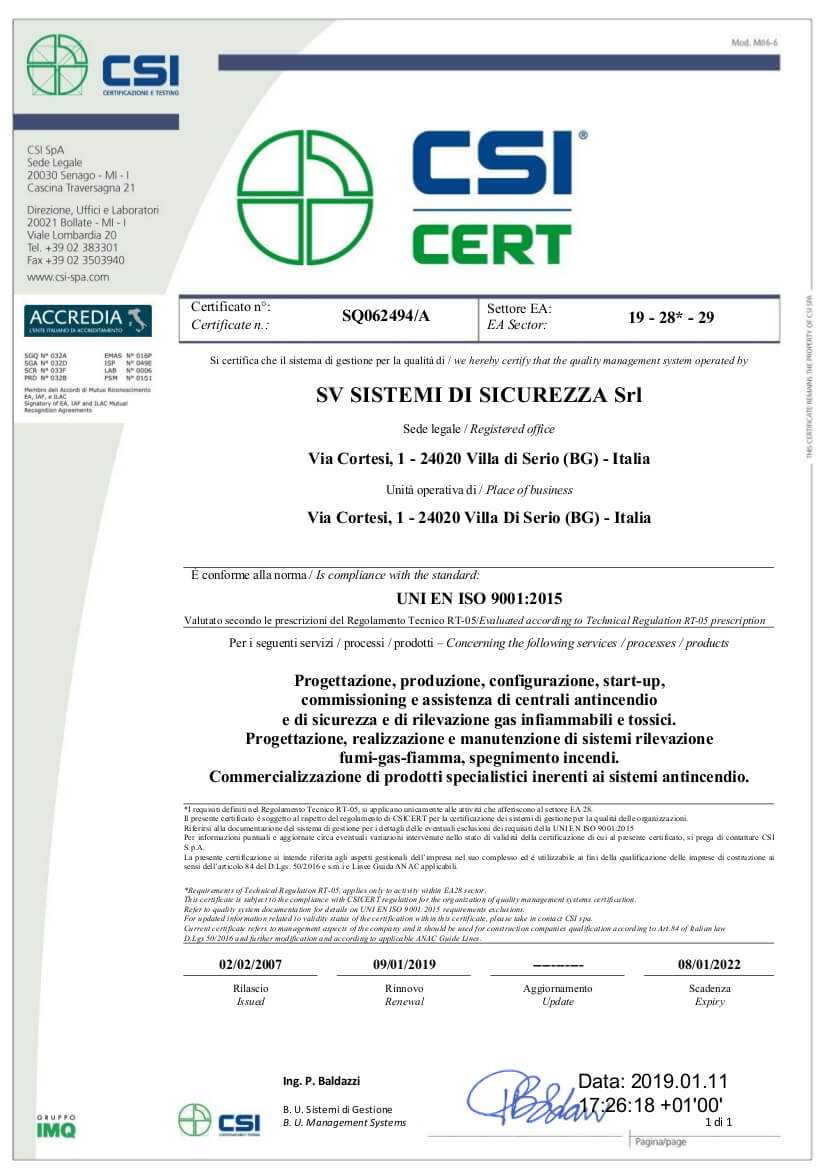 CERTIFICATE
UNI ISO 45001:2018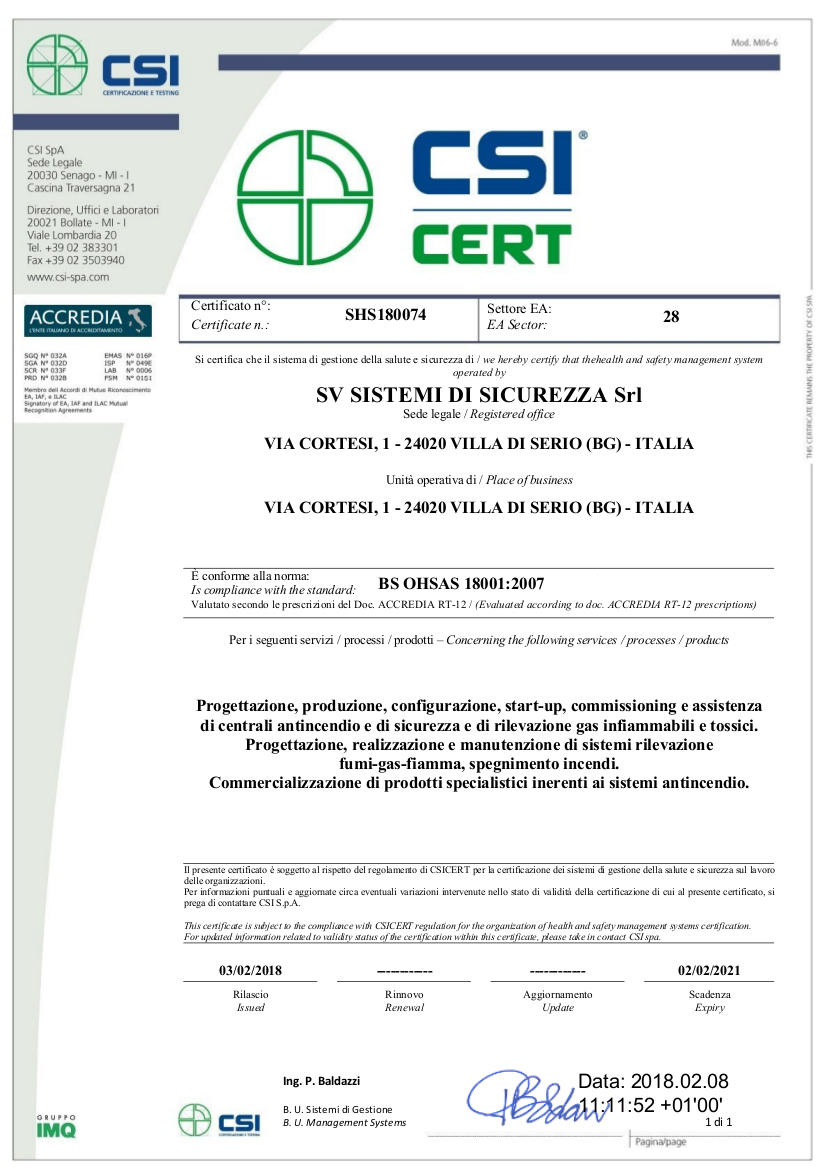 COMPANY CERTIFICATION
F-GAS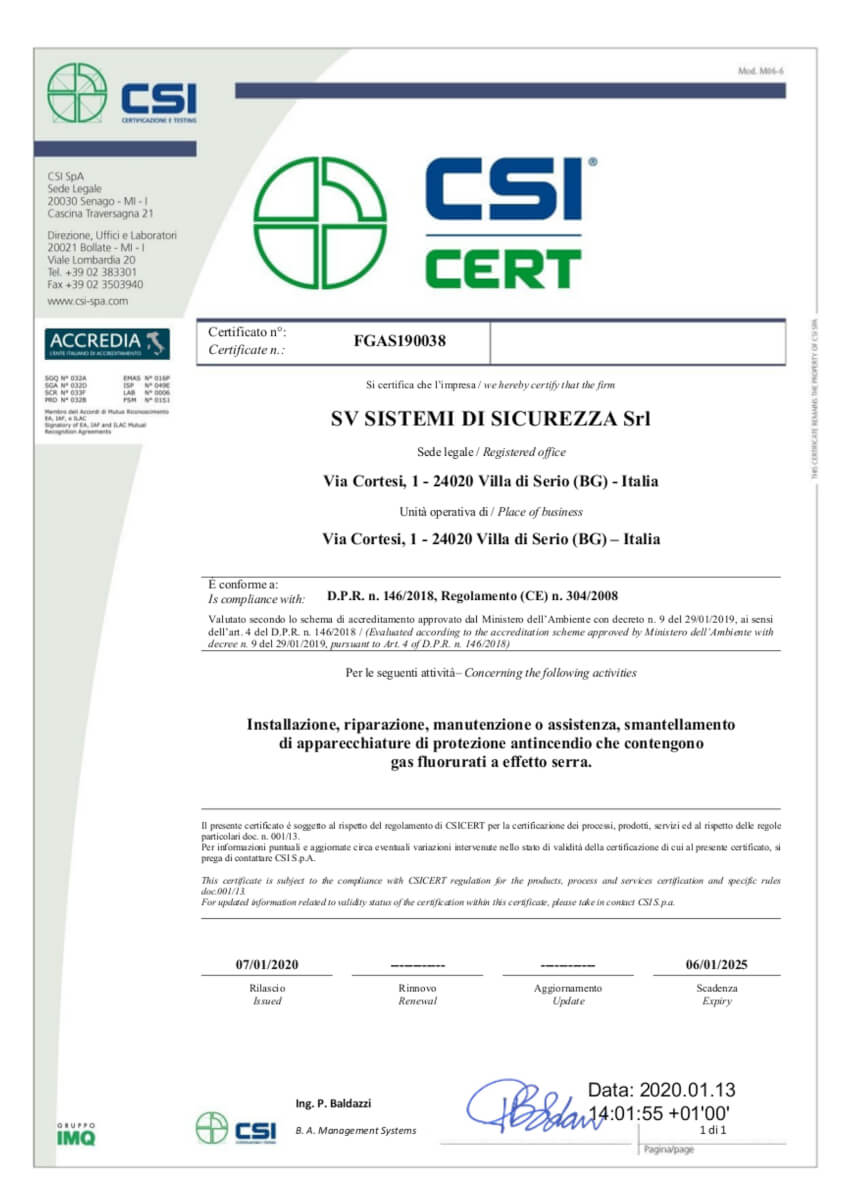 DECLARATION 

OF 

PERFORMANCE
FIRE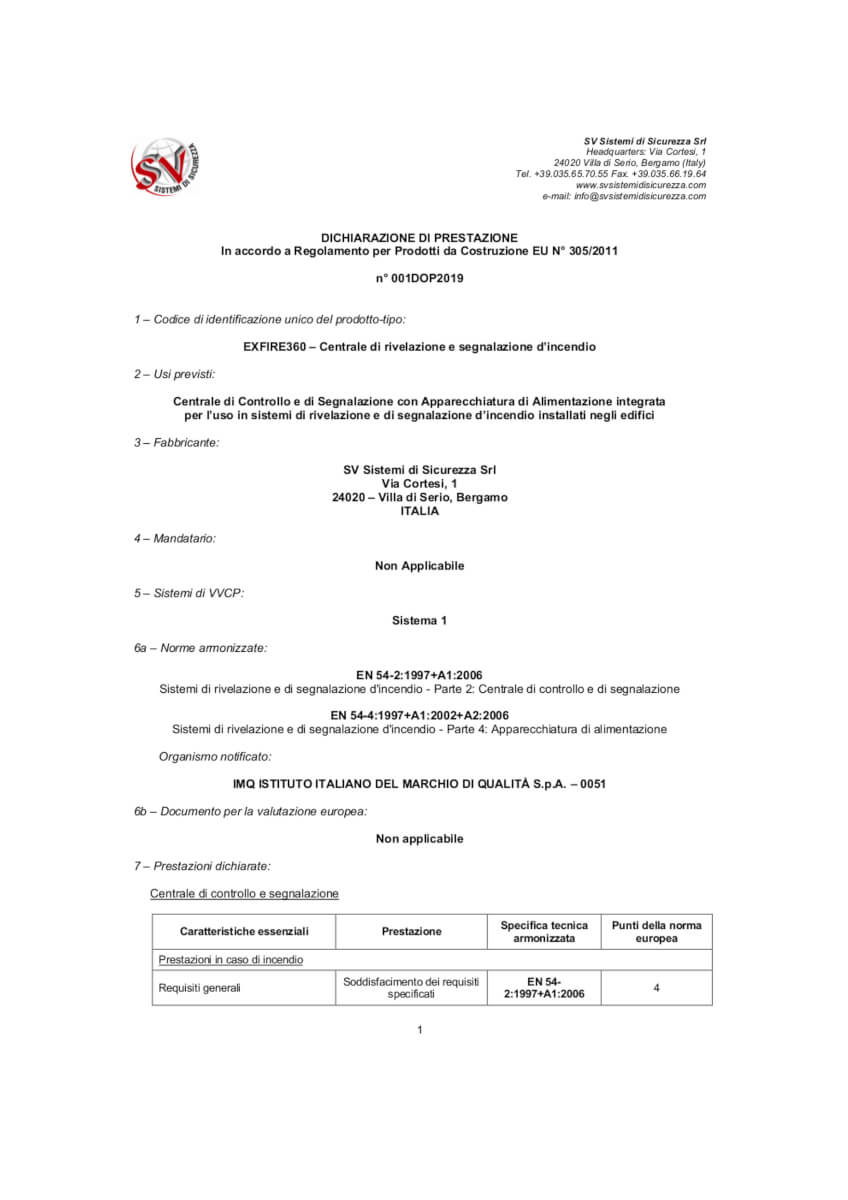 DECLARATION 

OF 

PERFORMANCE
EXTINGHISHING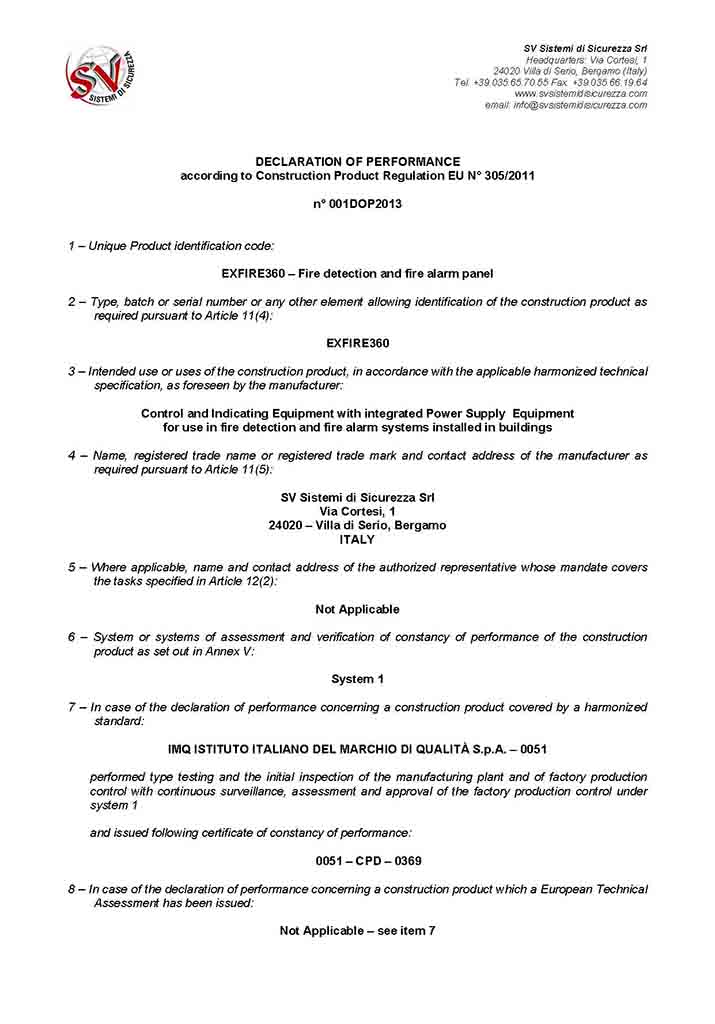 CERTIFICATE EXFIRE360 
EN52-2   EN54-4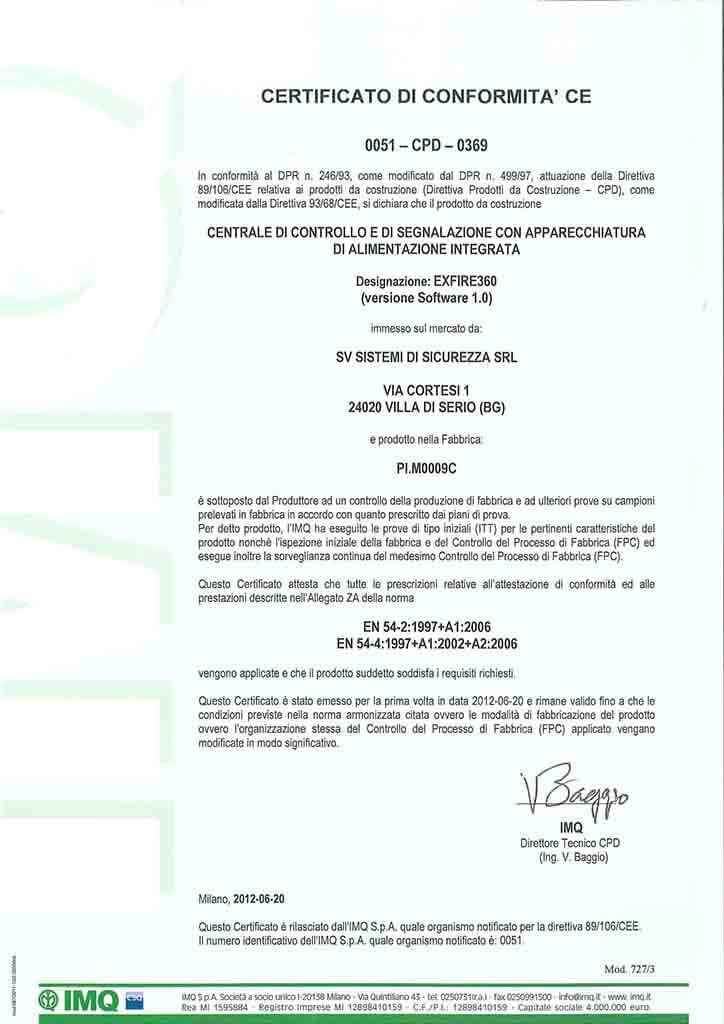 CERTIFICATE EXFIRE360
EN12094-1:2003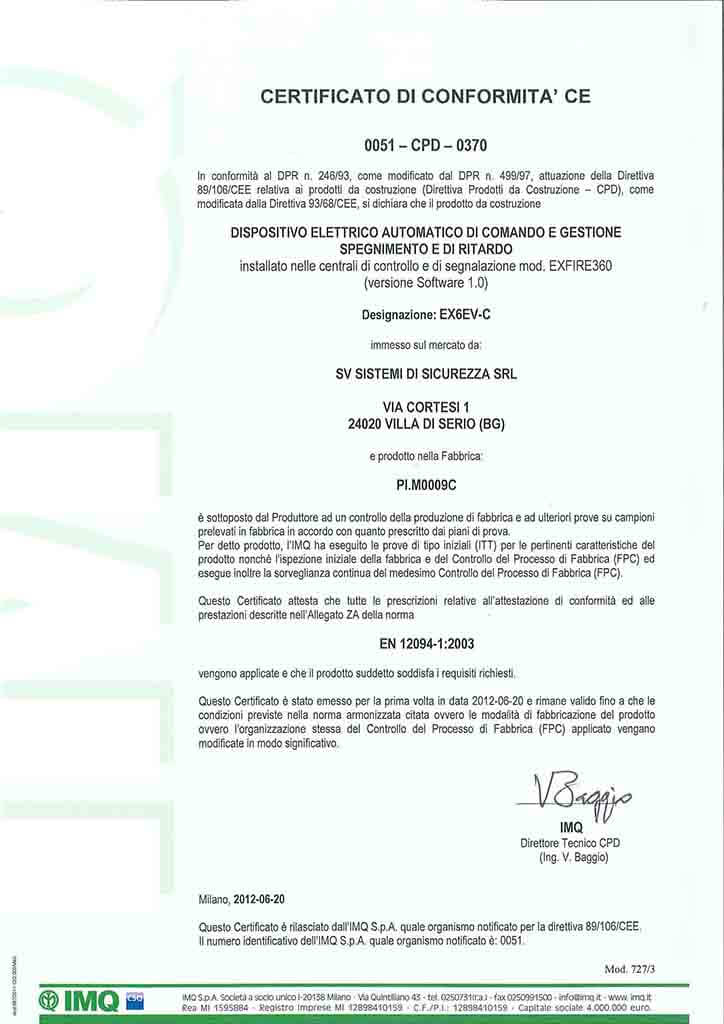 CERTIFICATE 

REMOTE PANEL 
EN52-2 EN12094-1 EN54-13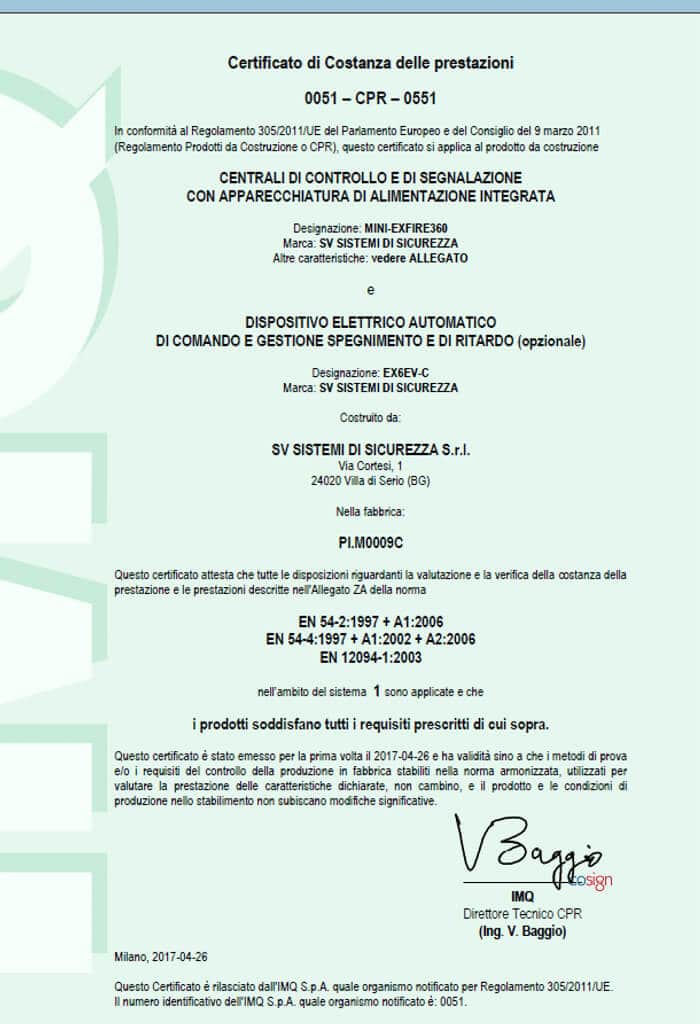 CERTIFICATO 

MINI-EXFIRE360
EN 54-2 EN 54-4 EN 12094-1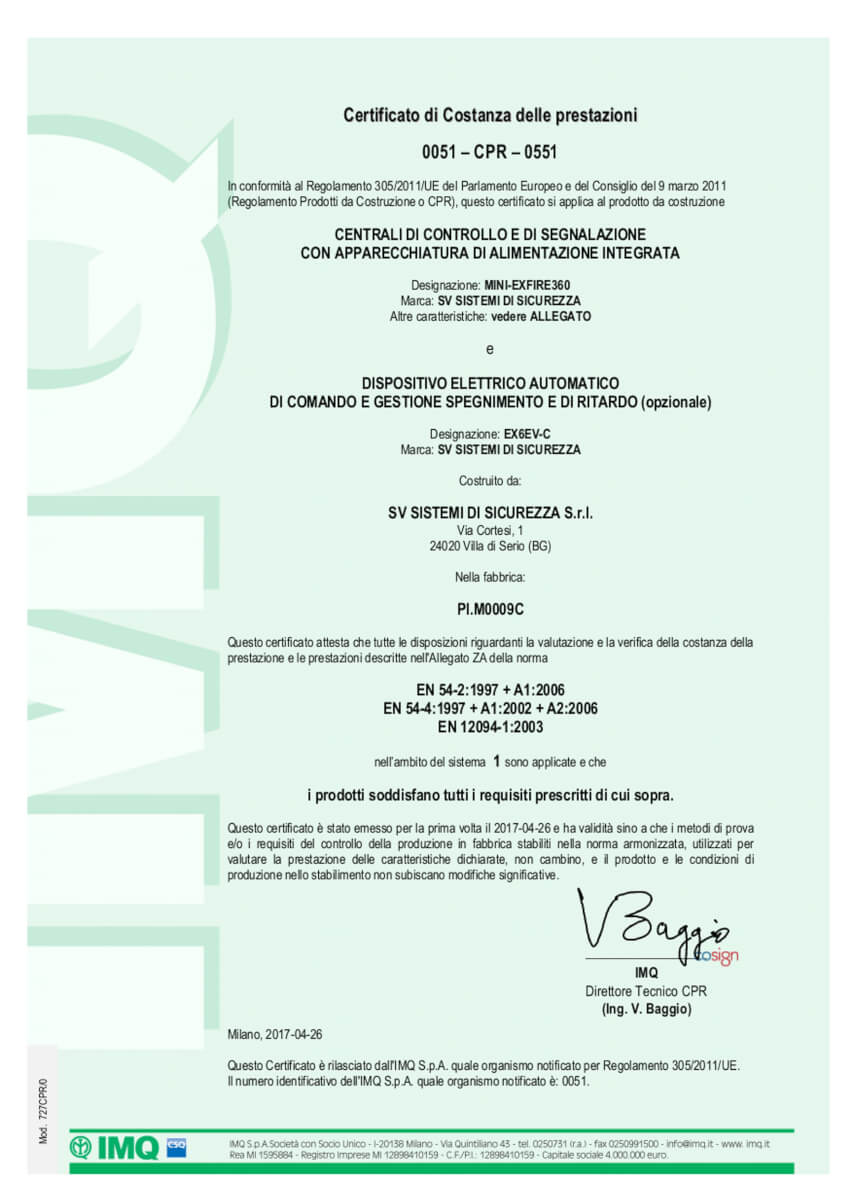 CERTIFICATE  POWER EXPSU20
EN52-4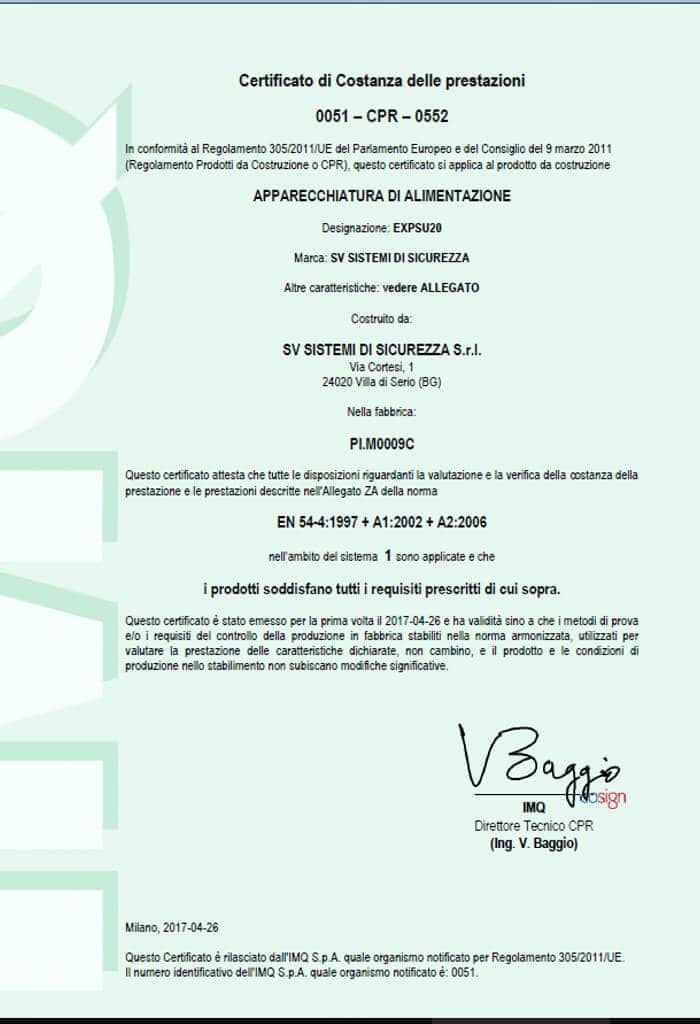 CERTIFICATO ATEX EXFIRE360
EN60079-29-1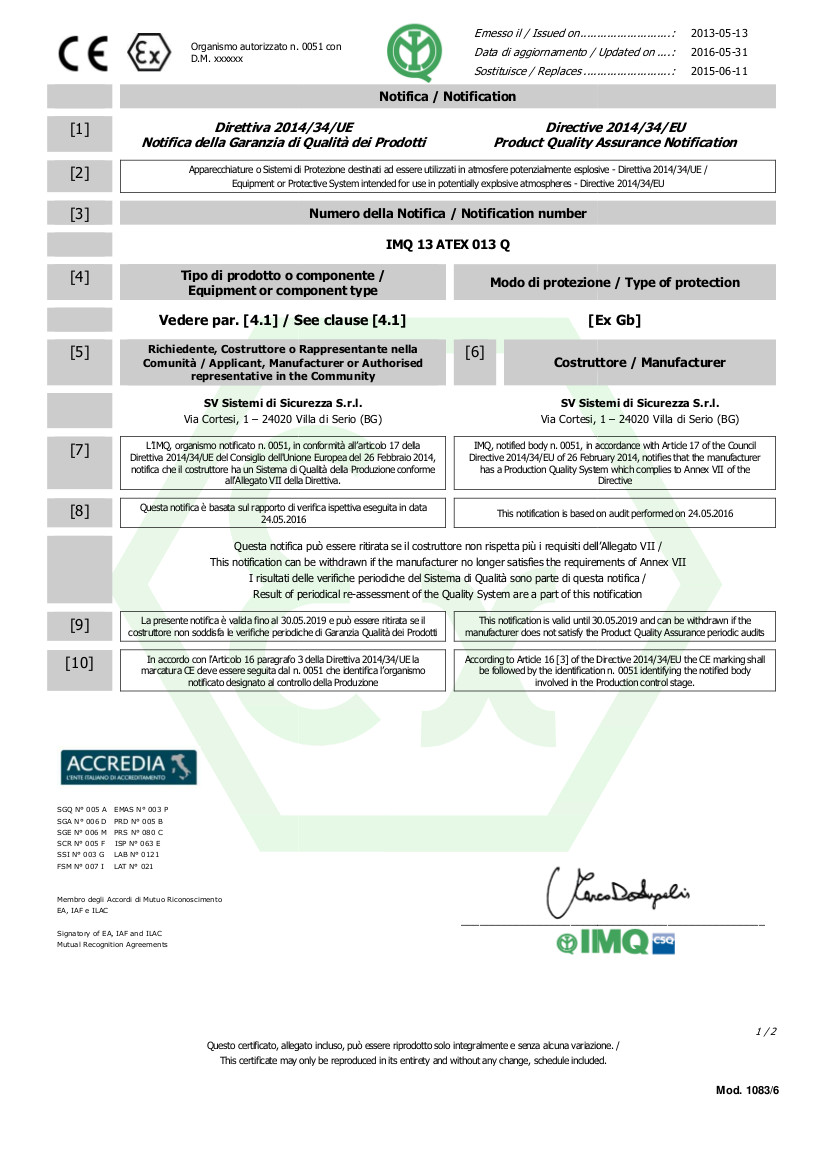 GOST СЕРТИФИКАТ СООТВЕТСТВИЯ
RU С-1Т.ПБ97.В.00228/19
CERTIFICATE  CIVIL DEFENCE MINIEXFIRE360
EN52-2 EN12094-1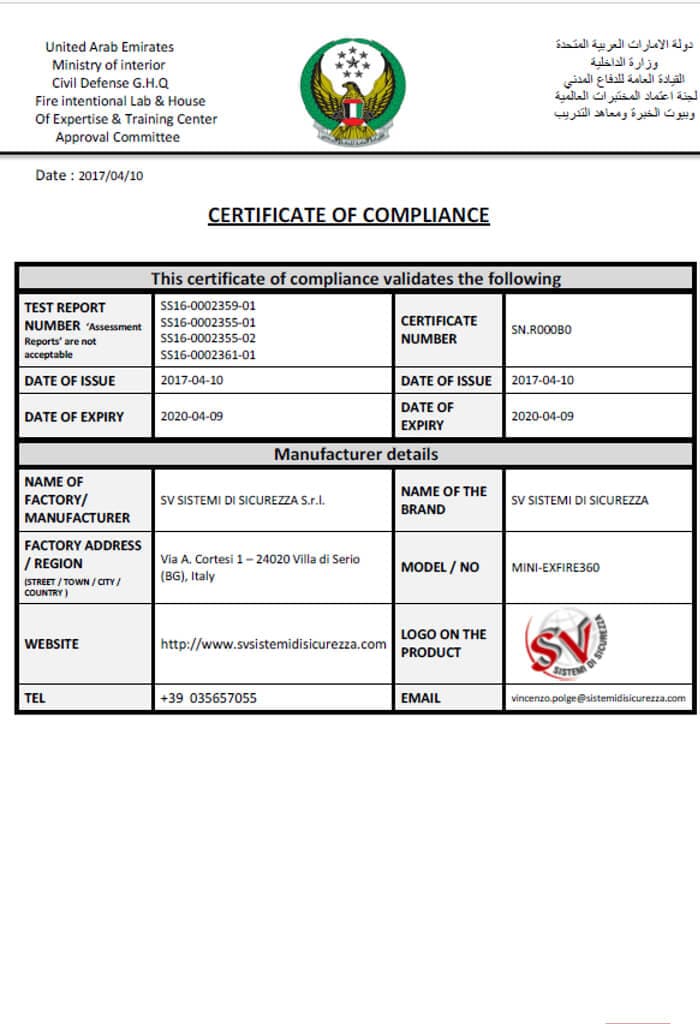 CERTIFICATE CIVIL DEFENCE EXPSU20
EN52-4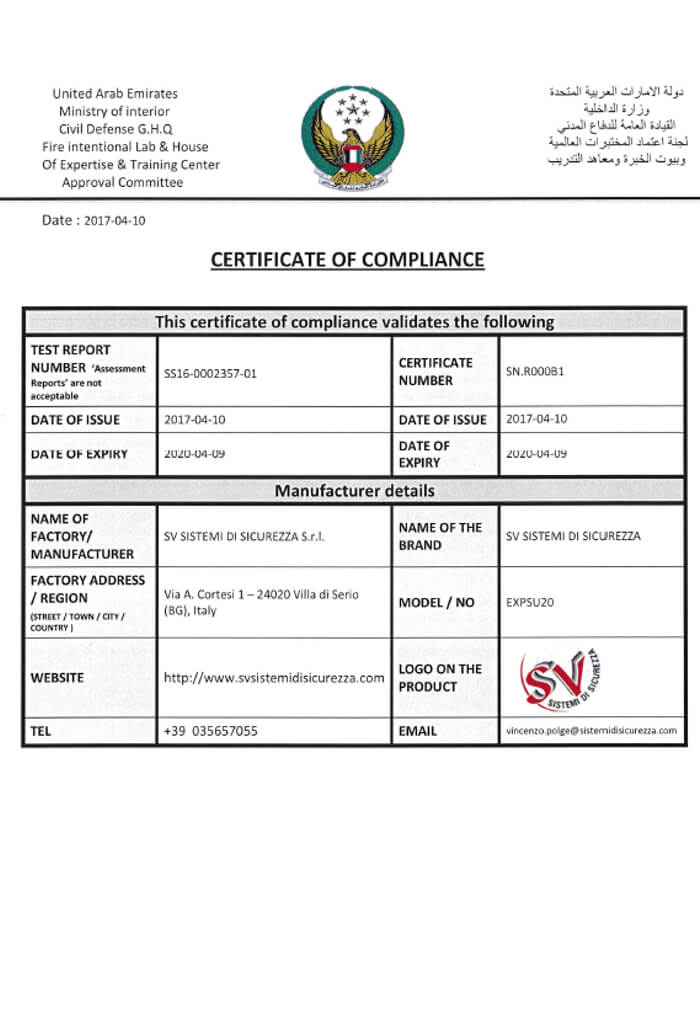 LLOYD'S REGISTER
CERTIFICATE  

EN52-2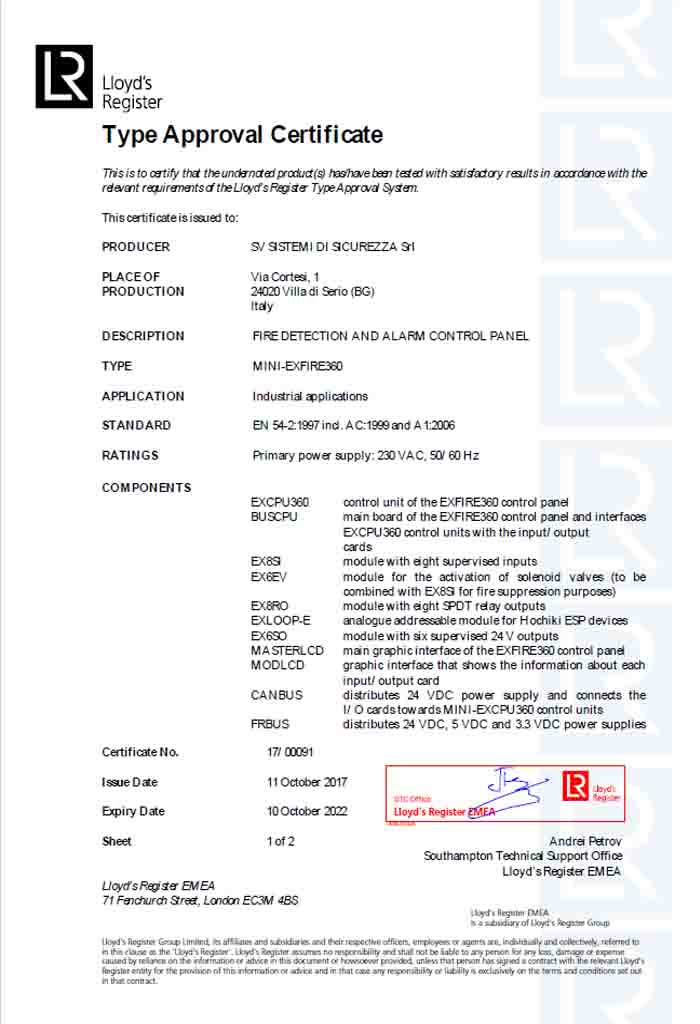 LLOYD'S REGISTER 
CERTIFICATE  

EN54-2