Production Manufacturing & Italian Excellence

The modular stand-alone
Production Manufacturing & Italian Excellence
Being a manufacturer of modular stand-alone, networked or distributed control panels, SV has mainly focused on EN 54-13 standard.
Both in 2017 or 2020 edition, this normative paid attention to the compatibility requirements of a fire detection and alarm system (detectors, buttons, alarms as listed in EN 54-1 standard) and to the engineering of networked control panels which are the core of EXFIRE360 control panels manufactured by SV.
SV has started the certification procedure of its control panel according to that standard regarding smoke and flame detectors, extinguishing systems, acoustic and luminous alarms and local and remote power supply units, adding also the configuration of the networked systems provided with functional conditions and activation control among the control panels in compliance with all the restrictions of EN 54-13.
It is important to point out that EXFIRE360 SYSTEM is already certified according to EN 54-2 standard regarding the distributed configuration through remote chassis, a unique case in Europe in the fire prevention sector.
EXFIRE360 control panel
The above mentioned certification is added to various certifications granted to SV for its EXFIRE360 control panel. The application field is wide: marine platforms, oil pipelines, refineries, chemical plants, industrial sectors, airports, railways stations, road and railway tunnels. For all these applications it is necessary to handle and control many types of detection and extinguishing systems, operating in compliance with safety principles which are essential in the high risk contests.
With this newsletter we would like to inform our readers that SV new site in Grassobbio (BG) has allowed to extend the spaces for the production of EXFIRE360 control panels with its specific devices by Det-Tronics and Autronica (Det-Tronics and Autronica are partners of SV). The new location has been divided in 4 macro areas: material storage, the workshop, production box and, last, 12 temporary areas addressed to production and customer orders.
EXFIRE360, Det-Tronics & Autronica
In every area the clients are allowed to attend during wiring and functional test activities; (also by remote access through video surveillance system). In this way it will be possible to adjust the ended product to the specific project requirements; every area is provided with its own equipment in order to be independent.
Thanks to our new warehouse and all the safety procedures; our clients can visit the various production areas following some dedicated ways.
Last but not least, something new about gas detection products. Thanks to the multi-year collaboration with Det-Tronics; SV has achieved the perfect integration between fire and gas detection systems and EXFIRE360 control panel. In this context the last frontier is represented by acoustic gas detectors.
They identify the gas losses according to the ultrasonic profile of gaseous emission; separating it with a special algorithm than the fingerprints of other environmental noises.
The "learning" function of these detectors; combined with a stainless steel structure and a protection filter against the possible presence of particulate; makes Det-Tronics ultrasonic technology immune from false alarms; suitable for a longer life than the standard catalytic or infrared detectors. (even if these ones represent an essential technology for a prompt detection of gas losses).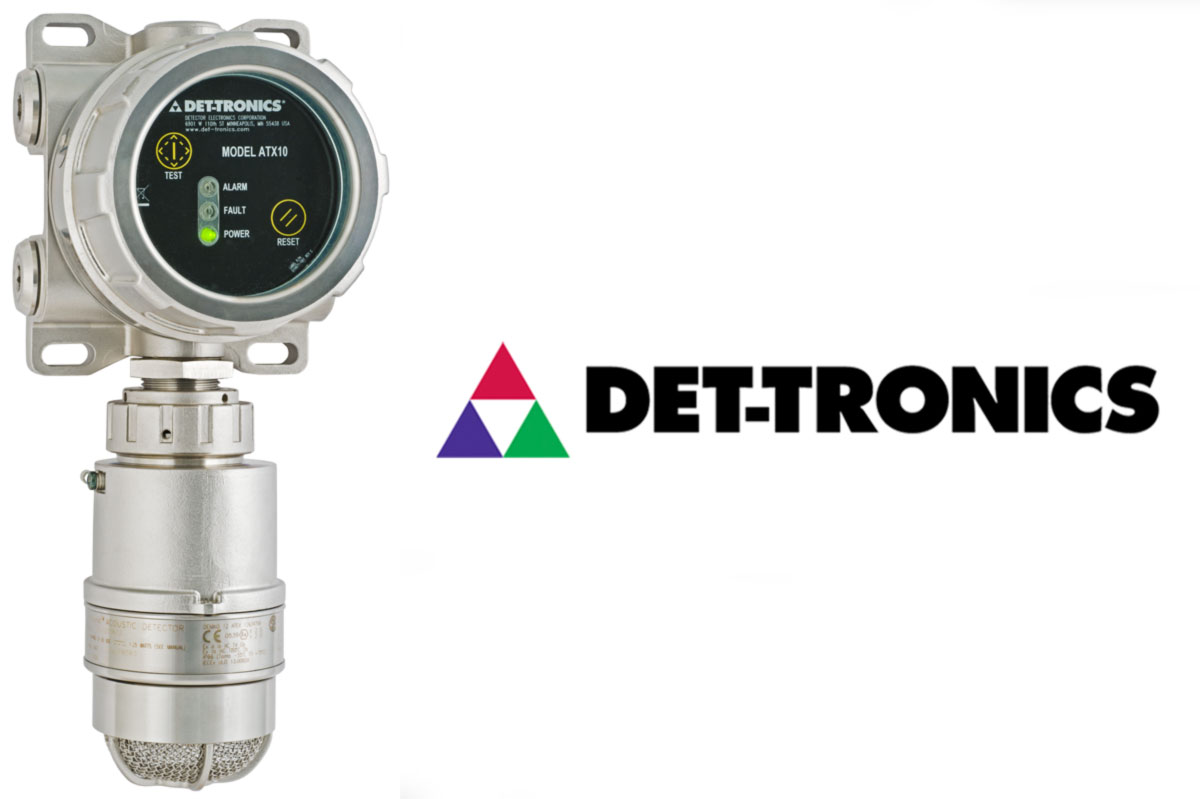 Vieni a trovarci sul nostro sito web Sv sistemi di sicurezza, oppure contattaci per un preventivo al numero 035 657055!
inoltre se ti interessa qualche articolo del mondo fire & gas visita il nostro e-commerce Shop-fire.com e non esitare a contattaci e richiedere un preventivo!